Mardi Gras Food Traditions
If you're looking for your next cheat day, Mardi Gras, or "Fat Tuesday" in English, is your ultimate option. In fact, the day exists purely in celebration of food and drink before the austere Lenten season sets in. This year, Mardi Gras falls on March 5, when thousands of tourists will descend upon New Orleans, Louisiana (NOLA), heralded worldwide for its indulgent revelries, epicurean scene, and colorful atmosphere – look out for the famous purple, gold and green beads!
We may be thousands of miles removed from NOLA, but that doesn't mean we can't partake in the fun with these festive dishes. Try recreating them at home, and "laissez les bons temps rouler" – let the good times roll!
It's all about King Cake this Mardi Gras, a wreath-like novelty dyed in purple, green, and gold hues to respectively represent justice, faith and power. Baked from a delicious Danish dough that's braided, baked and blanketed in sugar, this treat is essential to any gathering or party. A small baby Jesus figurine is snuck in to the batter, and whoever uncovers it in his or her slice is purported to receive good luck. The fortunate finder also has to host the following year's Mardi Gras revelry and provide the King Cake – still so lucky?
Jambalaya evokes paella, the Spanish dish featuring saffron-tinted rice and seafood, but admittedly it is different. Drawing on a base of rice and vegetables, the Louisianan creation consists of sausage, smoked meat such as Andouille, seafood, pork, chicken, crawfish or shrimp. Tomatoes supplant saffron in this popular, flavorful dish, which you'll often find on menus at NOLA restaurants, in church fairs, weddings, and family reunions.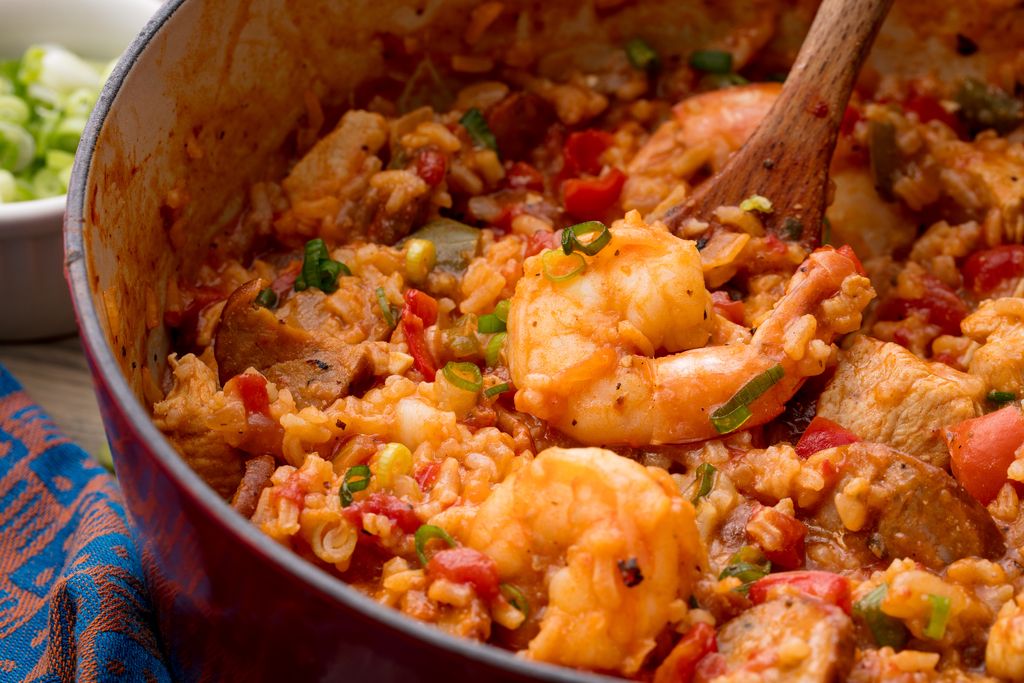 Crawfish, originally referring to the shrimp that populated the inland Louisiana waters called the bayous, have been a local tradition since the mid-18th century. The formal dish, dubbed crawfish étouffée, is chock-full of plump shrimp served over rice in a very thick stew. It's frequently confused with gumbo because of the similar Creole seasonings, rice, and roux (equal parts flour and fat used to thicken sauces). But unlike gumbo, étouffée is fashioned with a blonde roux, donning a lighter color and a uniquely sweet flavor to the final product.
For something a little more portable, consider a poor boy, or "po' boy," sandwich, said to form the bedrock of New Orleans. The sandwich comes in diverse formats, featuring the likes of crawfish, oyster, catfish or soft-shell crab encased in a crisp, golden French roll. But it need not be seafood; swap in roast beef or ham and cheese without a second thought. The underlying premise is comfort with this culinary innovation.
Anyone familiar with Cajun cooking will recognize the term "dirty rice," a pilaf flavored with chicken liver or giblets and thus named for its intrinsically brown tint. Usually dirty rice is served as a side entrée, but with a meaty composition this rich and complex, it's tempting to eat it as a main dish. Start with the Holy Trinity of Louisiana cuisine – onion, celery, and bell pepper – and throw in garlic, thyme, and Cajun seasoning. The end result will make you rethink your aversion to rice as a carb sink.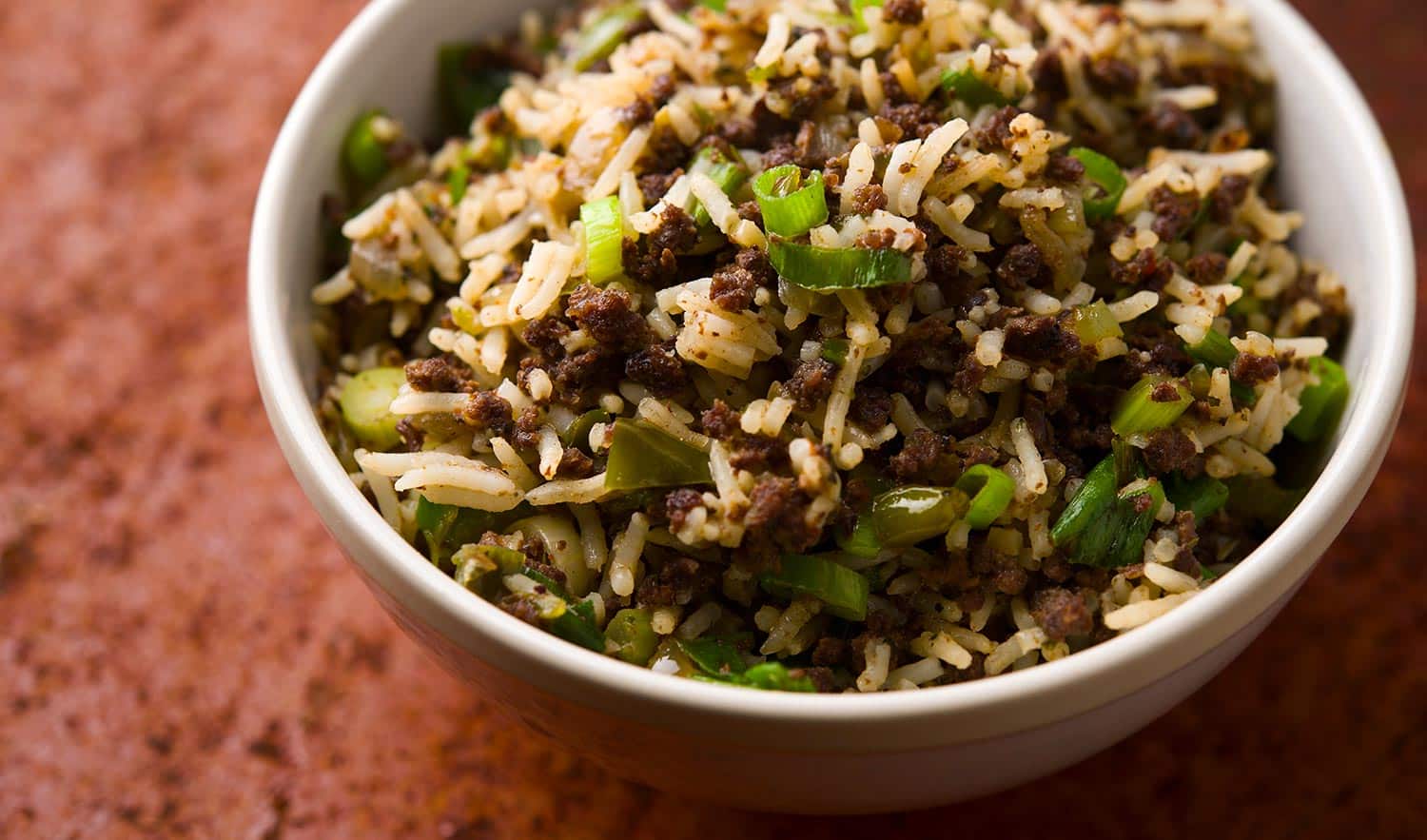 Contributed by Danielle Issa.