5 Foods That Say "I Love You" This Valentine's Day
The sweetest and sappiest day of the year is just around the corner. Question is, are you ready? Valentine's Day is formally Thursday, February 14, but in Lebanon, both the few days leading up to and trailing the holiday fall under Cupid's dominion. Indeed, Lebanese love to love Lovers Day, so they extend it elastically in both directions. And what's not to like about the astronomical surge in prices of flowers, chocolate, and plush teddy bears? Who wouldn't enjoy forking over hundreds of dollars for a couple's dinner and cheesy entertainment?
Here at Bitfood, we genuinely care about your happiness, and that means keeping your wallet padded! Read on for a list of five foods you can prepare yourself (or order in!) to spell "I love you" without breaking the bank.
Jumpstart the day with a lovely breakfast the entire family will relish. For an easy and effortless activity, make "egg in a heart." The idea is simple: shape your fried egg sunny-side up into a heart frame carved from a piece of toasted, sliced bread. You'll need a cookie cutter for this, but the rest involves those two basic ingredients and a knob of butter.
For those with a sweet tooth in the morning, opt for a stack of fluffy golden pancakes, or tint them pink with beetroot puree! Deck them with a selection of tart strawberries and raspberries, and either drizzle maple syrup or top with a dollop of whipped cream. If you have a waffle maker, recreate that sumptuous Belgian treat crowned with confectioner's sugar or molten dark chocolate.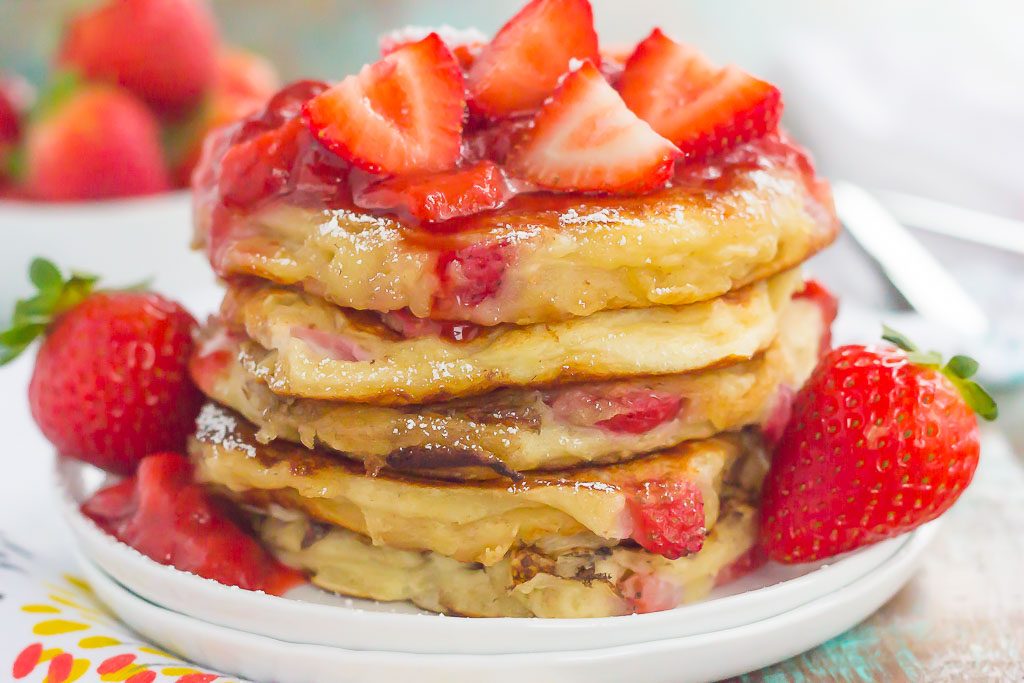 When you think romantic getaway, doesn't Italy immediately come to mind? Dean Martin's lyrics ring true: "When the moon hits your eye, like a big pizza pie, that's amore!" Nothing says "we're in this together" or "sharing is caring" better than that iconic round dough, complete with crispy cornicione, zesty tomato sauce, fresh mozzarella, and your choice of toppings. We recommend pepperoni, or technically salami, to give it a beautiful crimson hue.
While we're visiting passionate Italian cuisine, don't overlook the power that can be imparted by a big bowl of creamy pasta. Anyone remember the spaghetti scene in "The Lady and The Tramp" where two dogs from different sides of the tracks nuzzle over a plate of noodles? That's exactly what we're talking about. Whether it's an indulgent carbonara with egg and pancetta, or a bold rigatoni swimming in a tomato-based meat sauce, pasta is love incarnate.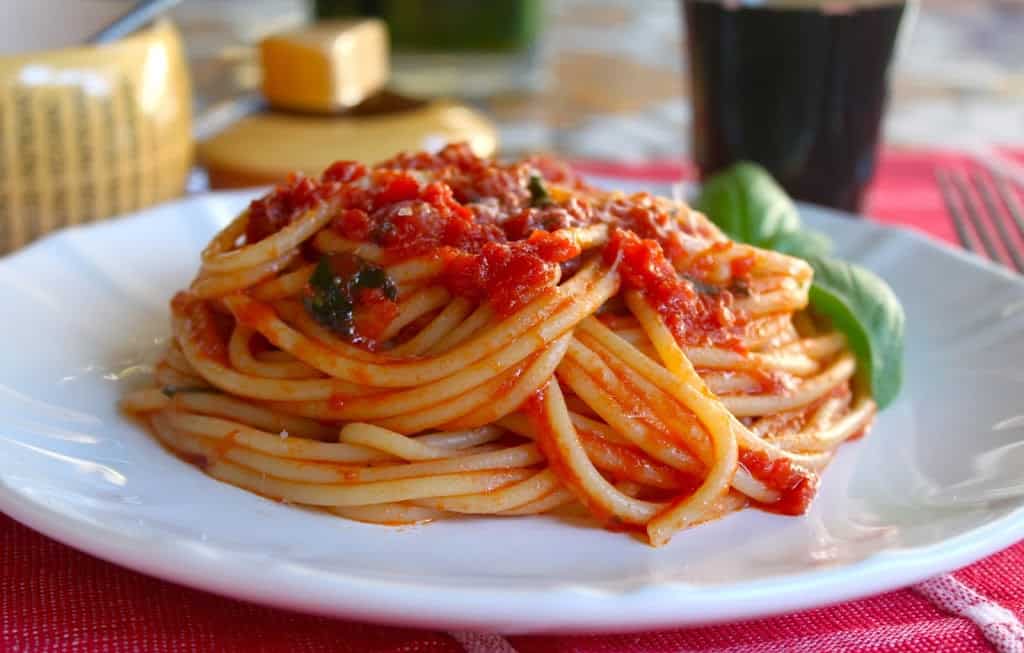 A steak dinner is classic romantic fare. Just ask the French, who are indescribably fond of their meaty variations, namely steak-frites, steak haché, and raw tartare. Grill up a juicy tenderloin to share with your tender loved one, and pair it with pommes forestières or sautéed spinach. Wash it all down with a bottle of spicy red wine, and we guarantee your night will hit all the right high notes from "Je t'aime" to "Je t'adore!"
Contributed by Danielle Issa.