2019 Global Food Trends
Just as every year and season witnesses new trends in clothing on the fashion runway, the gourmet world experiences its own catwalk of what's hot and what's not, and here's the low-down: 2019 belongs to the health-conscious. From shelf-stable probiotics to meatless snacks and guilt-free frozen novelties, there's a little something for everyone, as long as you embrace change with open arms.
And why shouldn't you? It's a new year, after all. Resolve to be an adventurous eater and develop your palate!
Can you imagine beef jerky without the beef? This year, the meat-based snacking world of jerkies and pork rinds is getting a facelift that involves savory umami flavors and meaty textures, just without the meat. Mushrooms like king trumpet will be instrumental in lending a satisfying crunch to faux meat snacks, and you'll feel as if the (faux) wool's been pulled over your eyes – you won't even discern the difference!
Surely your Instagram feed's been flooded lately with talk of keto, paleo, grain-free, and even pegan (paleo + vegan) diets, as a general consumer mindset shifts toward healthy fats. Expect to stumble upon popcorn crafted with grass-fed ghee, as well as new twists on classic meaty snacks like chicken chips and thin, crispy beef jerky. Convenient treats will play host to fat in the form of coconut butter-filled chocolates, keto-friendly nutrition bars containing MCT oil powder (extracted from coconut oil), and portable vegan coffee beverages inspired by butter coffees.
When it comes to ice cream, plain old vanilla is perhaps exactly that: plain and antiquated. The spotlight is moving to bases as original as avocado, hummus, tahini and coconut water. Take a trip down the frozen aisle in your local epicerie to discover plant-based frozen desserts and ice creams with savory swirls of artisanal cheese. Expect icy treats from the four corners of the globe, including "dondurma," or mastic-rich Turkish ice cream with its enviable elasticity, in addition to Taiwanese snow ice and Italian gelato.
Dietitians the world over might cringe when they learn that the three-meals-a-day routine is being axed in favor of round the clock gourmet snacking. Think charcuterie and cheese boards, snack packs featuring prosciutto and aged mozzarella, and fancy upgrades to classic cheese or peanut butter cracker sandwiches. The name of the game is high-quality ingredients, so while a glance at these snacks might stir up a flurry of fond memories from recess, be certain that these edibles are tailored for the mature palate.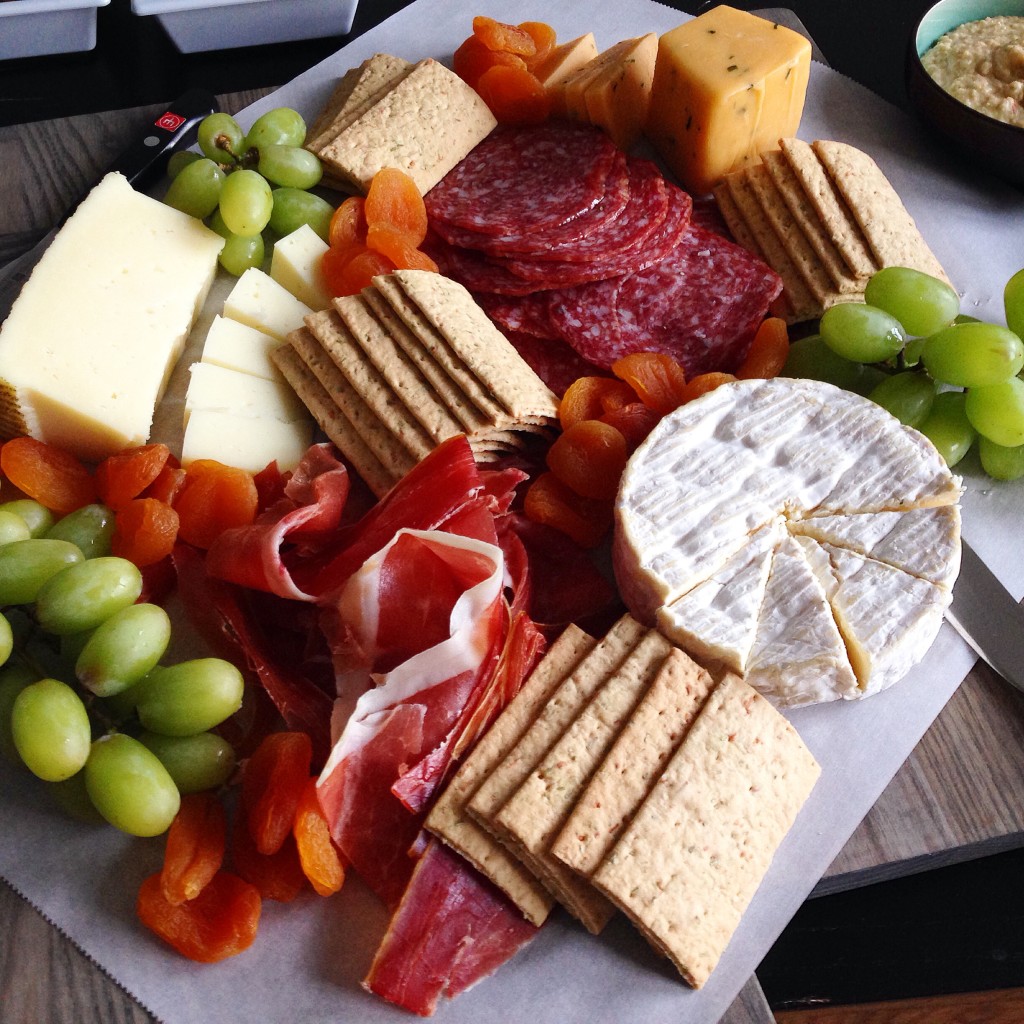 Probiotics are the healthy microorganisms introduced into the body for their beneficial qualities. You'll often find them in yogurt and dairy drinks, wherein they are purported to aid in digestion. This year, look forward to innovative probiotic integrations in food not requiring refrigeration, that is, shelf-stable probiotics. Brands whose niche is wellness are piping functional probiotic ingredients into pantry staples like granola, oatmeal, nut butters, nutrition bars, and soups. Even beauty brands are incorporating these favorable strains into their sunscreen and topical body care products, but we don't recommend you consume them.
Contributed by Danielle Issa from Beirutista.co.