Christmas in Lebanon
Whether you're a courageous local who resides in Lebanon yearlong, or you're an expat returning to the motherland for the holidays, one thing's certain: Christmas around here holds unparalleled magic. From the resplendent lights hung up by municipalities in a bit of competitive flair, to the fantastic decorations gracing shop windows, malls, and residential buildings, this festive time of year really brings people together. And we haven't even talked about the exceptional food yet!
So without further ado, let's roll a preview of what you can expect on the lavish tables at Lebanese Noël celebrations. In short, if you're lucky enough to find yourself in these 10,452 square kilometers, you're in for a feast.
If you had to conjure up one distinctly defining Lebanese dish, which would you select? If you supplied the response of "kibbeh," you're a true-blooded Lebanese! Heck, what other dish exists in so many diverse forms, whether raw or cooked, even varying across regions? Indeed, the traditional "kibbeh bil saniyeh," pressed into a quintessentially round aluminum pan, is fashioned from minced lamb and cracked wheat (burghul) and frequently served with plain yogurt, reminiscent of snow. It can also be presented in individually-portioned teardrops caching a core of meat, onions and pine nuts, or crushed walnuts with spicy red pepper, or even goat labneh balls.
In addition to a kibbeh main, there's bound to be some type of poultry, whether chicken or turkey, animated by spiced rice, chestnuts, and minced meat. Here, there's overlap with the festive dish served in North American kitchens around this season, but the Lebanese typically stuff then sew, with needle and thread, to allow for slow and tender cooking. Alongside chicken or turkey, expect mezze dishes like hummus, baba ghannouj, and beetroot in lemon juice.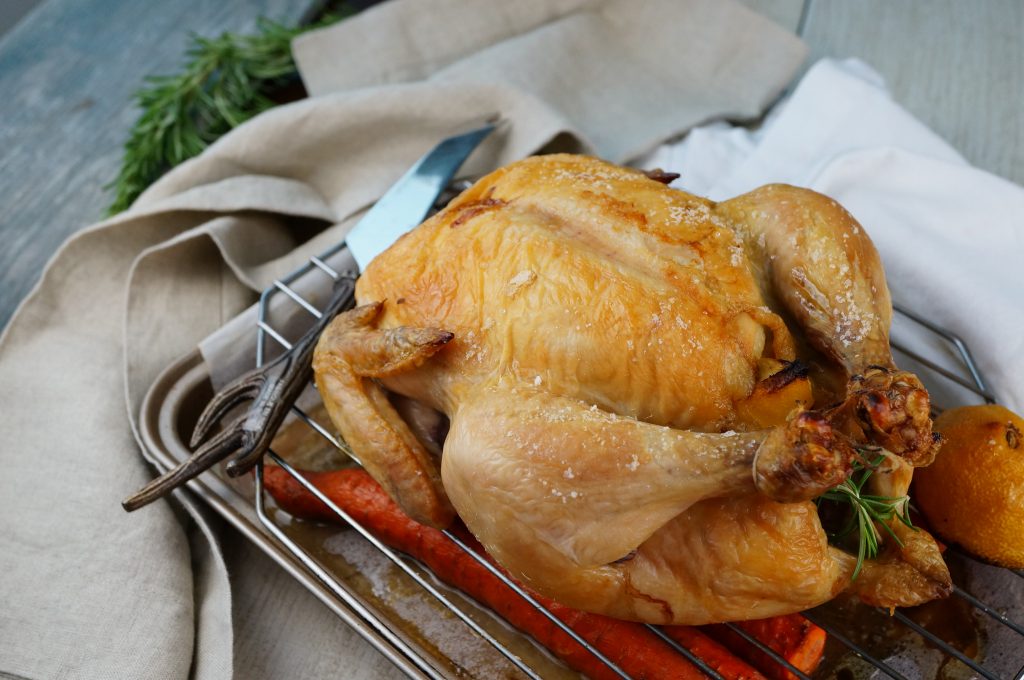 Meghli, which literally translates to "boiled" in Arabic, is spiced pudding made from rice flour, sugar, and water. The essential ingredients however are in fact the following spices: cinnamon, caraway, and aniseed. Velvety in texture and greige in hue, meghli has for centuries been served to mark the birth of a baby. In tandem, it is purported to spur on the lactation of women who are breastfeeding their babies and is thus considered a healthy fix. At Christmastime, meghli heralds the birth of baby Jesus. Once it sets, the pudding is crowned with blanched nuts, coconut shavings, and raisins.
In Lebanon, the French influence lingers, even decades after the dissolution of the Mandate. Nevertheless we have no problem borrowing Christmas dessert à la française, namely bûche de Noël intended to resemble a Yule log. Buttercream-slathered sponge cake is rolled into a log before being blanketed with even more buttercream. Striations are stenciled in to resemble tree bark, and powdered sugar completes the earthy montage. Besides chocolate, bûche comes in crème de marrons (candied chestnut), framboise (raspberry) and café (coffee), among other flavors. Lebanese pastry shops and stores boast bûches during the holiday season, but the most intricate and compelling are often homemade.
Contributed by Danielle Issa from Beirutista.co.