Lebanese Wines for the Holiday Season
It's officially December, which means holiday mode is ON! 'Tis the season for sumptuous spreads of food, family, cold weather, and Christmas carols. Don't forget the ultimate party favor to make it all wonderful. Did you guess wine?
Indeed, there's nothing like that bittersweet grape derivative to make the holidays – or any occasion, for that matter – a tad more festive and friendly. Smooth white wines, spicy reds, fruity finishes, oaky flavors, vanilla bouquets: you may not understand the technical world of wine, but I guarantee it'll wash down without a hitch. Here are five lesser known Lebanese labels that will make a jazzy dinner gesture, or simply an invitation to cuddle on the couch and view corny Christmas flicks.
Domaine de Chlifa 2012 Red Blend, Deir el Ahmar. The Vineyards of Chlifa are located on fertile soil 1,000 meters above sea level on the eastern slope of Mount Lebanon. Domaine de Chlifa reflects a typical terroir of the Bekaa Valley, blending Cabernet Sauvignon and Syrah to produce well rounded tannins. On the nose it is fruity with hints of raspberry and ripe fruit.
Batroun Mountains 2016 Riesling, Batroun. Batroun Mountains is a family-owned and operated winery with vineyards straddling six villages in the mountainous Batroun region of North Lebanon. The winery boasts an annual volume of 50,000 bottles from its 11-hectare fields located 400 to 1,500 meters above sea level. The 2016 Riesling is a great choice, exhibiting a mix of floral, white- and yellow-fleshed fruits like peach and pear with potential for ageing. Pair it with stinky cheeses, seafood and sushi.
Sendiana 2013 Red Blend, Khenchara. A vibrant red wine with aromas of ripe blackberries and a hint of spice, Sendiana 2013 is extracted from Cabernet Franc, Cabernet Sauvignon, Merlot, Mourvèdre, and Syrah grapes. The palate rounds up flavors of cherry, cedar, rose and vanilla. Thanks to its elegant structure complemented by mild mineral notes, it was awarded the Silver Medal in the 2014 International Wine & Spirit Competition (IWSC).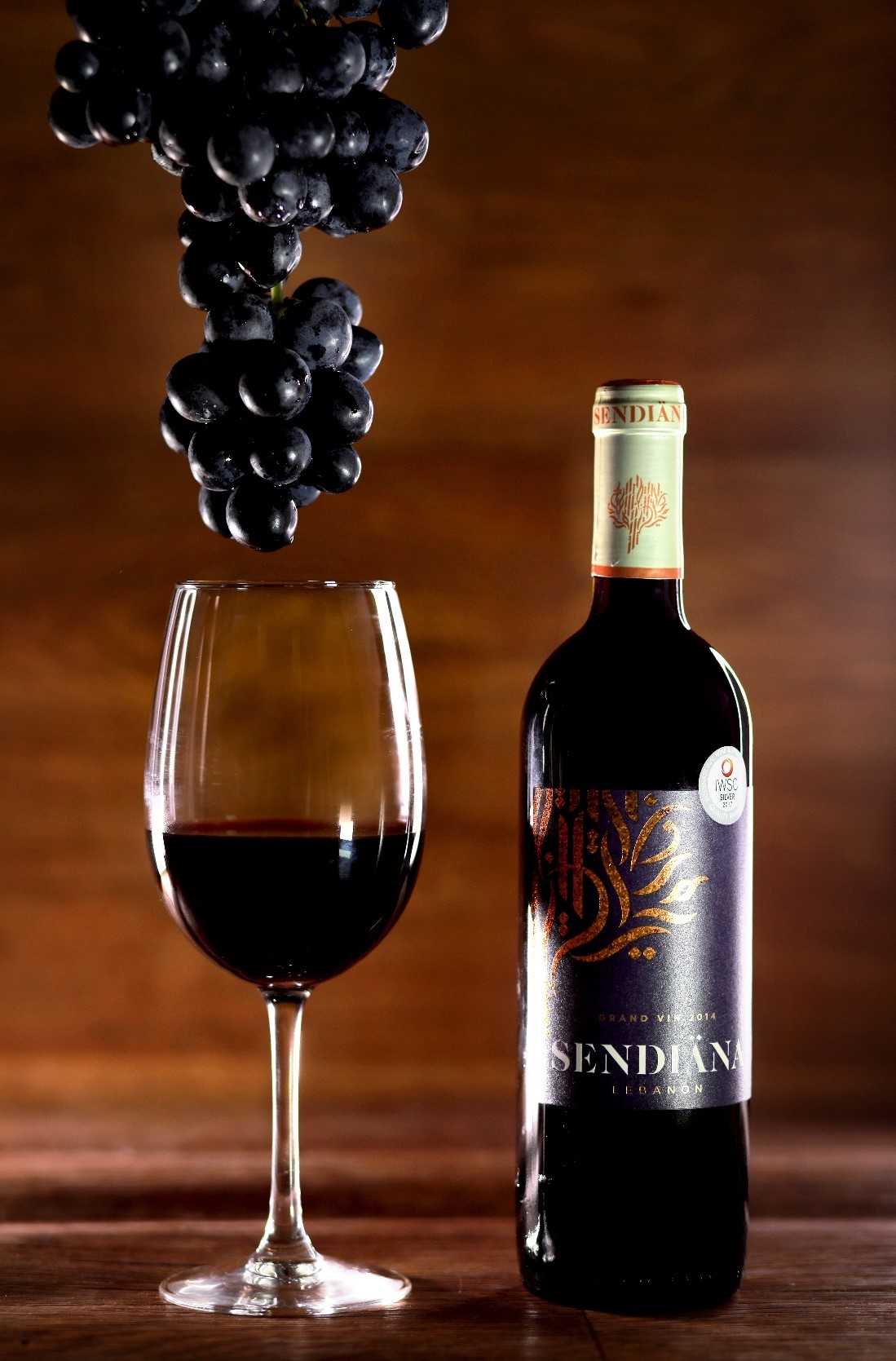 Chateau Heritage 2017 Blanc de Blancs, Qab Elias. In 1888, the Touma family established one of the first wineries and distilleries in Lebanon in Qab Elias of the Bekaa Valley. Heard of Arak Touma? It's theirs. After a century of success and expertise, the Heritage Winery was established and launched its first modern wines in 1997. Blanc de Blancs 2017 demonstrates a nose of lemon, pineapple and exotic fruits coupled with a fresh, full mouthfeel. Serve this wine between 8° and 12°C.

Chateau Nakad 2014 Cuvée d'Alouette, Jdita. Chateau Nakad produces wine, Arak, and artisanal liquor. Perhaps you've sampled their Afandello, crafted in the spirit of Limoncello but with afandi, or mandarin fruit. Back to the wine. The 2014 Cuvée d'Alouette packs in flavors of red fruit and embodies a supple texture with soft tannins. It teams nicely with delicatessen meats, grilled Mediterranean fish and fresh cheeses.
Contributed by Danielle Issa from Beirutista.co.