Think Pink with These Inspiring Treats For Breast Cancer Awareness Month
The month of October commemorates the fight against breast cancer, and equally important, public awareness about the disease, which is the second leading cause of cancer death for women around the world. Some folks will elect to walk for the movement, while others will sport a pink clothing item or pin every day to reinforce their support. We at Bitfood like to display our solidarity through food – naturally! – so we invite you to tap your imagination and tint your meals with the pink hue.
Need some ideas? Find inspiration from the below, and tag us on Instagram with your culinary creations!
Beetroot hummus or beetroot baba ghannouj. Let's start with the local favorites and star items of the classic Lebanese mezza: hummus – that ever so creamy chickpea dip – and baba ghannouj – roasted, mashed eggplant pulp muddled with tahini, lemon and garlic. We're used to seeing them in bland beige, or greige, so why not tickle them pink with beetroot! And it's easy. Just toss in cooked and cubed beetroot along with the traditional hummus or baba ghannouj ingredients, and pulse away. Still vegan, and still delish!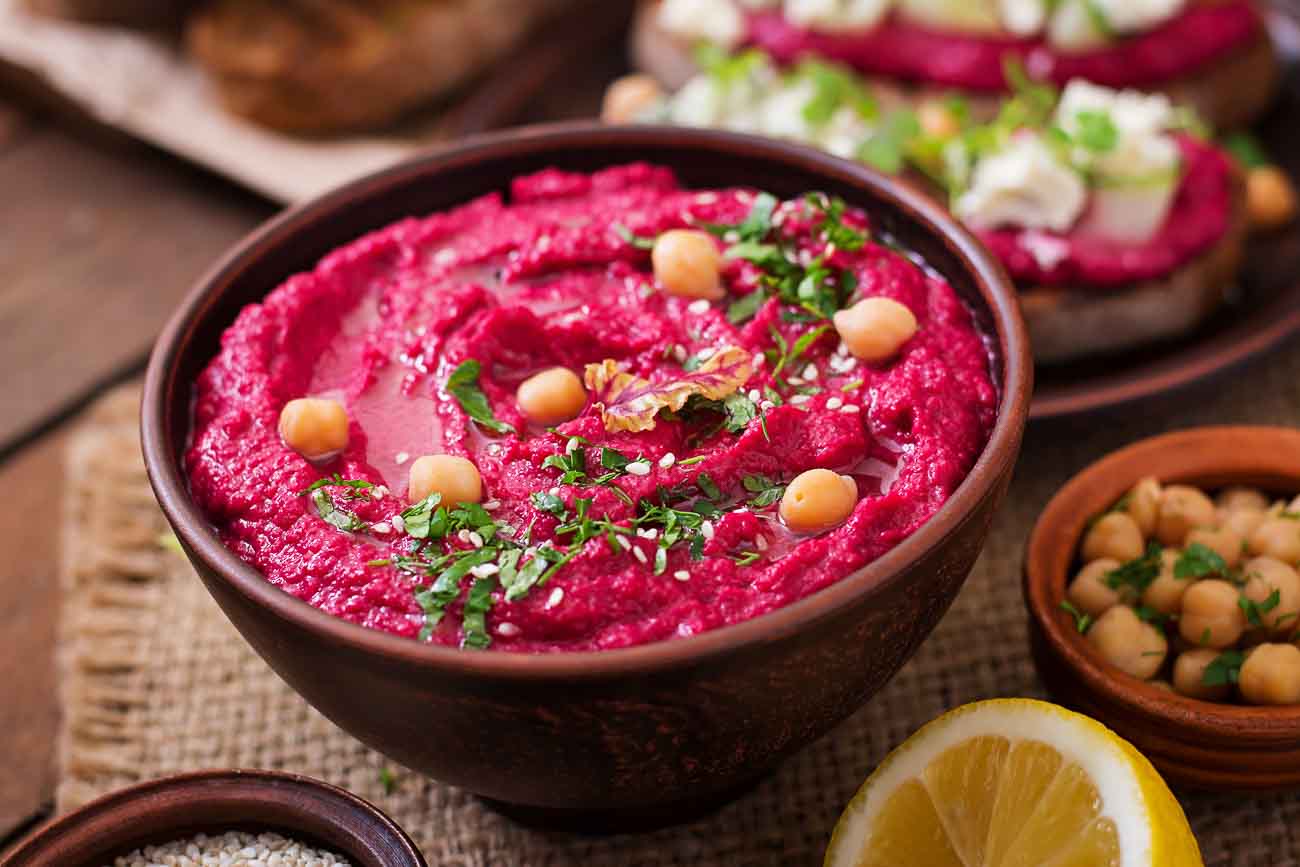 Beetroot risotto. Now let's channel our European cousins, the Italians, with an aromatic beetroot risotto. Risotto is a northern Italian rice dish that can contain butter, wine, onion, or Parmesan added to broth to lend it a creamy consistency. Incorporating beetroot boosts its nutrition profile – yay for the potassium-rich vegetable – and dons it a beautiful pink color. Pair a plate with a glass of wine, and you'll be well on your way to lowering your blood pressure and enhancing exercise stamina.
Rose Water Lemonade. Rose water is getting a lot of visibility in the press, and it's no wonder: it's purported to have anti-aging properties, as it lightens dark spots and tightens the skin, and it can elevate your spirits, fending off depression and stress. Rose water almost resembles crystal clear drinking water, but if you combine it with lemonade and rose essence and garnish it with rose petals, you've got a wonderfully refreshing virgin cocktail that will transport you back to summer!
Pomegranate Rose Gin. For something with a little bit more kick, mix pomegranate juice, gin and club soda with a splash of rose water. What's not to love? It's fruity and festively pink. It's effervescent, helping to promote digestion. And it's laced with rose water, the nectar of the gods, or so we Lebanese like to believe. We won't tell anyone if you smack your lips or sport a giddy smile. Yeah, it's that good.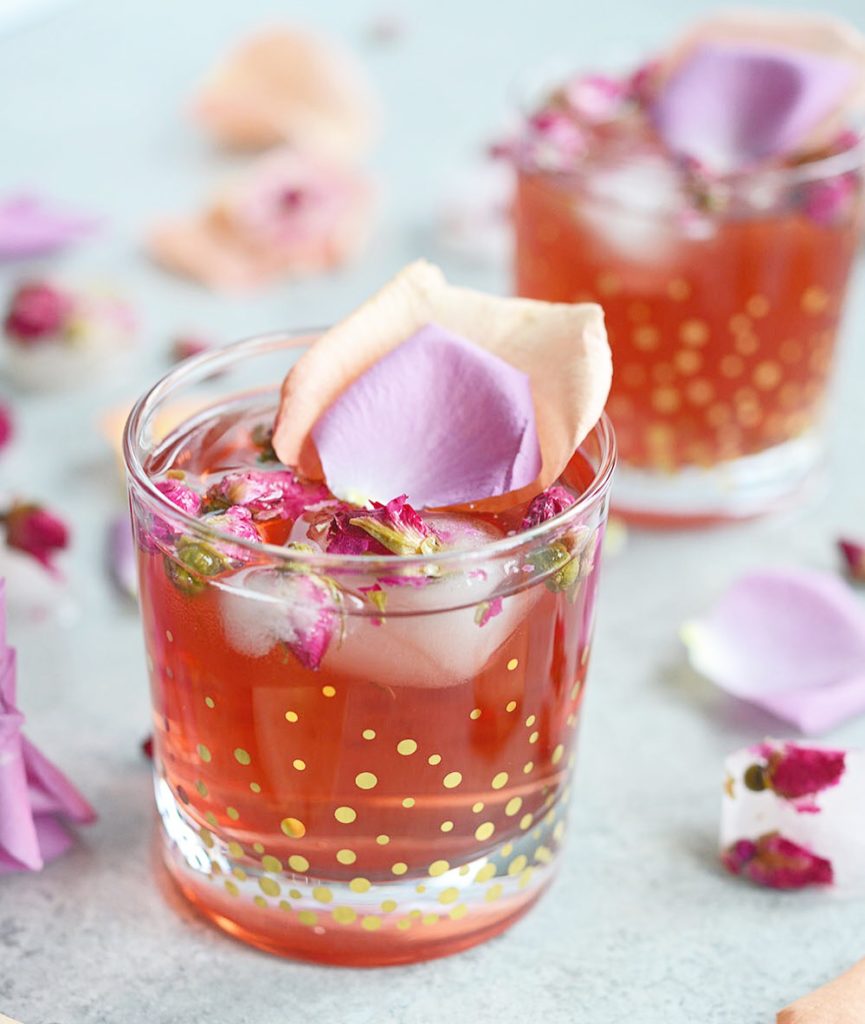 Strawberry Coconut Popsicles. All right, okay, we know summer is officially dead and gone. But with the weather still in the high 20s, we thought we'd invoke a guilt-free frozen novelty in all its pink prettiness. Blend ripe strawberries with coconut milk and a drizzle of sweet maple syrup, and pour the smooth concoction into Popsicle molds. Now simply pop into the freezer and pray for a miracle. Just kidding! This recipe is as sure as sure gets, and it's got pink pizzazz like no other ice cream on the block.
Contributed by Danielle Issa from Beirutista.co.