Summer in a Cocktail
Nothing like a thirst-quenching drink to take the edge off summer's heat. Whether you're laying by the pool bronzing your skin, or noshing at a cafe with friends visiting from abroad, or even grooving on the dance floor to the beats of the DJ, only a revitalizing cocktail can keep you cool and sated.
Here's your trusted guide to summer's favorite liquid treats. Drink responsibly!
If you didn't already know, the Italians take their cocktails seriously. Very seriously. Seriously enough to bottle them up and sell them in portable format. Years ago, standing at the train station in Rome waiting for an outbound train to Florence, I stumbled across Campari Orange Passion, a ready-to-serve cocktail aperitif combining Campari, orange juice and brown sugar inside a glass bottle. Practically packaged. Taste on point. Perfection a lid-snap away. It may be difficult to find in Lebanese shops, but it's easily replicable at home, so get on it!
It seems the Spaniards are equally serious in the cocktail department as their neighbors to the east, because guess what? The Spanish national drink – sangria, naturally – can be had in a similar, cocktail-ready presentation. The classic cherry-hued sangria draws on Tempranillo and Cabernet Sauvignon red wines muddled with fresh orange and lemon juices with a kiss of cinnamon for something oh so refreshing and effervescent. Another form combines sparkling white wine with elderberry flowers and wild apples to achieve fruity overtones.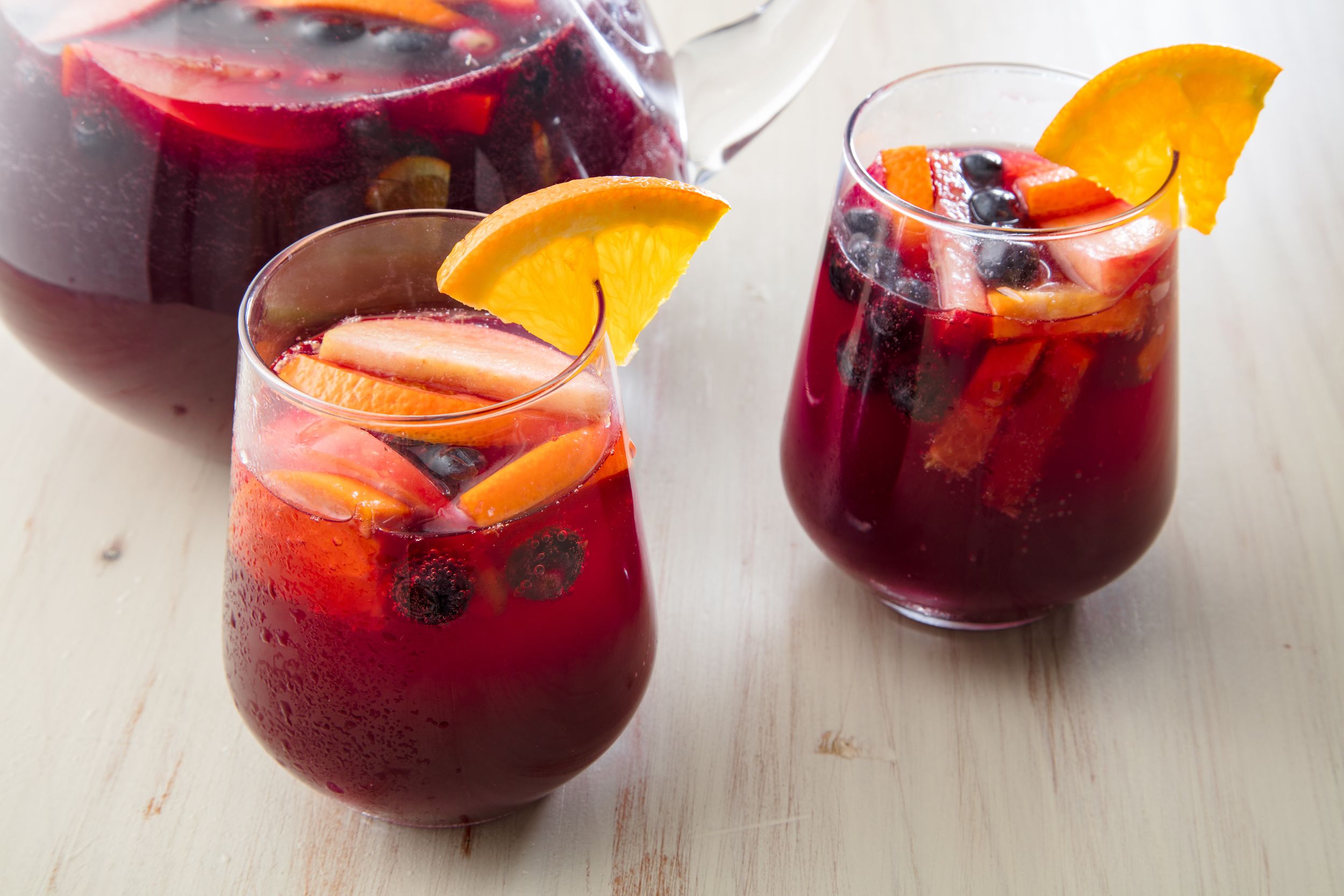 So you've decided to go poolside, sporting your straw hat, clunky designer sunglasses, and skimpy swimwear to show off that tan you've been slaving over. Order up the other favorite Italian beverage, the Aperol Spritz! Three parts Prosecco, two parts Aperol, and one part spritzer, this red-orange wonder is understandably an essential fixture at every genuine aperitivo across Italy. Anything popular in Italy must be good, right? Viva Italia.
If you're after a stylish and sophisticated cocktail, the passion fruit martini will become your go-to hand accessory. A shot of citrus vodka, another of white cranberry juice, a squeeze of fresh passion fruit, some orange liqueur and a hollowed-out passion fruit for garnish make this drink uplifting and irresistible. Sip slowly!
Summer just isn't summer without vodka, ginger beer and lime juice captured inside a copper mug, as cool condensation collects around the cup facade and fresh mint leaves bob about. Did you guess the famous Moscow Mule? It's best enjoyed at an open-air terrace, where you can gaze dreamily at the star-studded sky and contemplate your bright future. Pair it with sliders for a taste of late-night summer barbecue.
Contributed by Danielle Issa from Beirutista.co.