Lebanese Food Adapted Abroad
With growing awareness worldwide about eating healthy and naturally, the Lebanese Mediterranean diet is stealing the spotlight for its abundant use of vegetables, fruits, grains, herbs, and olive oil. As foreign countries strive to imitate our cuisine, however, slight twists and transformations inevitably arise, catering to the local palate. For example, one hummus brand in the US offers the famous chickpea dip in over a dozen flavors!
Care to learn more about other touched-up Lebanese favorites? Read on!
To the Lebanese, a falafel sandwich can be deconstructed into the following: pita bread, fried spheres of the namesake chickpea and fava bean blend, tahini sauce (tarator), pickled horseradish, and scant veggies. Elsewhere in the world, namely Amsterdam Falafelshop in the US, the experience involves a full-on garnish bar where you can pad your sandwich with over 21 sauces and toppings. Red cabbage, sauerkraut, fried eggplant, fried cauliflower, hummus, baba ghannouj, beetroot, Greek salad, tzatziki sauce, Dutch mayo, homemade peanut 'saus,' malt vinegar, Old Bay Seasoning, ketchup…need I go on? Good luck stuffing it all in there.
In France, "taboulé" can be found in a supermarket's refrigerated section as food on the go. But don't expect a viable contender with Teta's visibly green salad. This stuff is heavy on couscous, bell peppers, tomatoes, and plump raisins for a bit of tangy sweetness; parsley is a rare appearance. Sure, it's tasty, but it's hardly what we'd call a tabbouleh around here.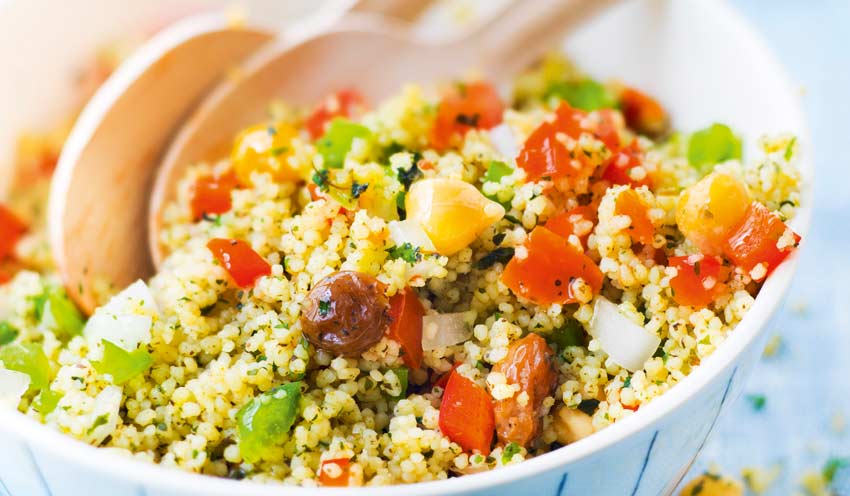 Another Franco-Libanais innovation is "le kafta poulet" wrap. At one Lebanese hole-in-the-wall not far from the famous Saint Michel fountain in Paris, you can try this concoction, evocative of lahm baajin 3a la djej. Loosely-ground chicken mixed with onions, herbs and pepper is spread liberally on a round flatbread saj and, once baked, piled high with garlic paste, lettuce, tomato, and gherkins. Bound into a wrap, this sandwich is delectable.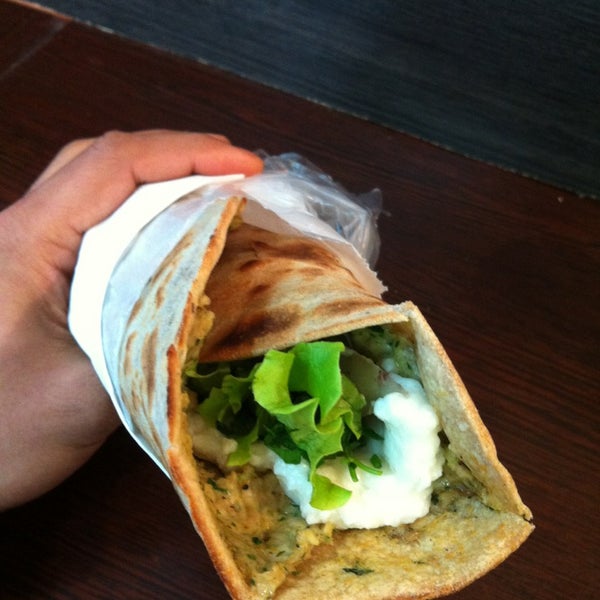 There is beauty in a simple dish of hummus: puréed chickpeas, creamy tahini, a squeeze of lemon juice, a clove of garlic (or two). But one American brand called Cedar's has taken things up a notch and crafted over a dozen savors of hummus! Artichoke Kalamata, Avocado, Zesty Lemon, Balsamic Caramelized Onion, Zhug (who even knows what that is?!) – the list goes on and on! It's like hummus from every country of the world. Some of the flavors such as roasted bell pepper and sriracha allure; others like pineapple jalapeno sound tastier on a pizza.
So how do Americans scoop up hummus? Surely not with white Wonder bread! Pita chips are the perfect vehicles to transport that thick Mediterranean spread from bowl to boca. In fact, they're better than our flimsy pita crisps, boasting a rigidity fit for anything from chunky guacamole to creamy French onion dip. Think of them as the modern adult nacho chip.
Contributed by Danielle Issa from Beirutista.co.